Cookbook
With our cookbook you can enter your recipes, administer them digitally and print them.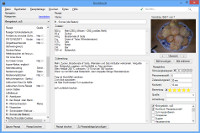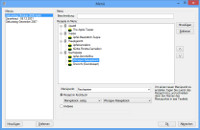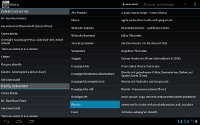 "Mit dieser einfachen, aber effektiven Software können Sie Ihre Kochkünste professionell dokumentieren und vergessen garantiert kein Rezept mehr."
Computer Bild 1/2010
User ratings:
"This is perfect for my own recipes. I love this software!!!"
"I think this is the best cookbook download I have ever come across. I highly reccomend it to all my friends. Thank you"
More...
Features:
Categorize your recipes
Create menus
Multiple images for each recipe, e.g. for step by step instructions
Up-to-date recipes on all your devices (Kochbuch syncro)
more features
system requirements:
Windows 2000/XP/Vista/7/8, Linux (with Mono) or OS X (Instructions)
free disk space: 1,4 MiB

Download Installer
(1.58 MiB)
Or the portable version which you can use on a USB-stick:

Download Portable
(1.19 MiB)

Download for OS X
(1.39 MiB)
Release notes
Now you can also use your recipes on your Android phones and tablets. Editing recipes works like on the PC, including the possibility to add pictures of recipes. With the
online synchronisation
your recipes are always up-to-date on your PC and Android devices.

system requirements:
at least Android 2.1
1MiB Memory

Download for Android
(656 KiB)
Release notes